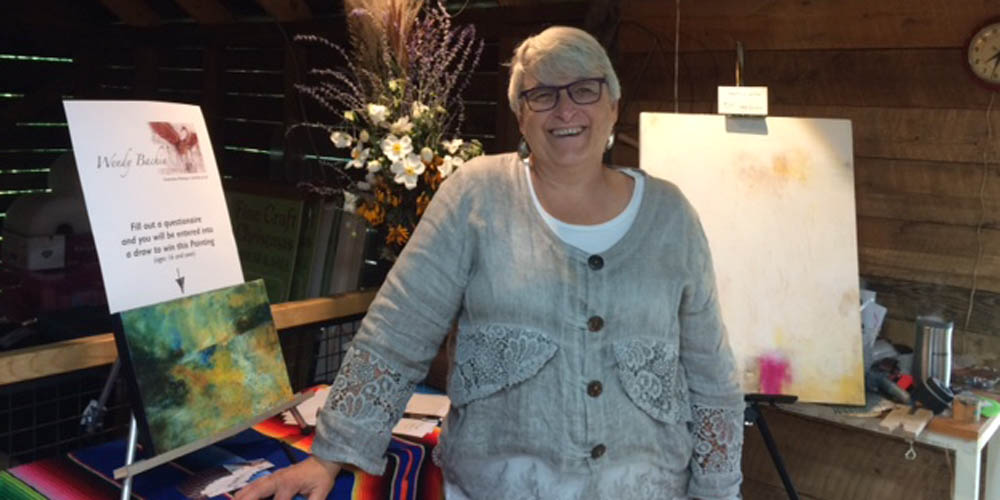 Happy Spring?
This year it seems like winter in this part of Canada refuses to let go. Snow, snow, snow! Where is spring?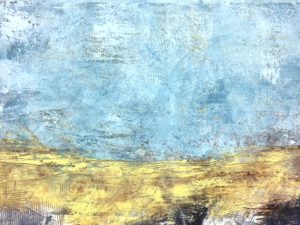 But in spite of the weather here in my area of Ontario, I am optimistic and want to share some news with you!
I often get emails from disappointed folks who are unable to travel to my studio in Owen Sound to participate in the Cold Wax & Oil workshops that I hold in my studio. I felt bad that distance was stifling creativity and opportunity to paint. I've thought long and hard about this and came up with a solution – create an online course that will allow anyone, anywhere to become a Cold Wax & Oil painter!
Before I launch this course out into the world, I need 5 people to test it for me. Five people who would follow my course step-by-step and give me feedback on their experience. Hmm, I thought, who should I offer this opportunity to? I decided my Facebook friends and followers would be interested!
When ready for launching, the online course will cost $299 plus shipping.
However for the first five people who want to be "testers", I offer the course for 1/3 off, which is $200 plus shipping. Yes that's right, $99 off the regular cost of the course!
Wait, don't sign up yet…I haven't told you what is included in the online offer.
A Wonderful Box of Creativity filled with everything you need to create one 9"x12" painting on a wood panel that you can hang right on your wall when it is completed (hangers included). Not only do you receive the oil paint, the cold wax medium and the special tools to work in this technique, there are also 2 sheets of oil painting paper included so you can do 2 more paintings! (you will have to provide a few things – rags, vegetable oil, painters tape, wax paper – all things you will have at home)
Included are 4 online lessons where we work step-by-step on a simple landscape while you learn how to use this unique technique to create beautiful colourful work full of depth and texture. These can be accessed by participants only and will be released Wednesdays.
This course also gives you opportunity to be part of a community with other participants so we will encourage, interact, and share with each other while all learning together through a private Facebook group.

To be a "tester" you will need to provide your honest feedback on all aspects of the experience. You will need to be a Facebook user. You are required to provide a testimonial on the course and share photos and/or video of your painting that I will use when I launch.
The Wonderful Box of Creativity will arrive by end of March, the 4-week online course starts April 3rd.
Because this is a time-sensitive opportunity, you must sign up by March 17th, so message or email me ASAP!
Looking forward to hearing from you.
Cheers!