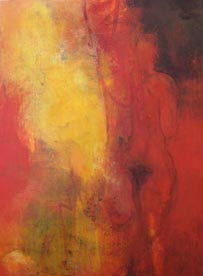 Cold Wax + Oil on Cradled Panel    18″ x 24″
$562
Reds and yellows with a shadowy background define the hidden passions of a woman. I wanted the viewer to decide if she is hiding in that passion or is it given to the one she loves?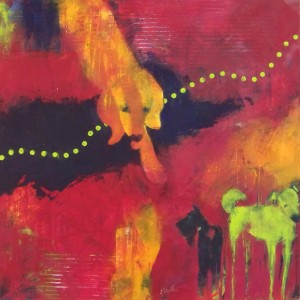 Cold Wax + Oil on Cradled Panel, 18″ x 18′ on panel,
$420
Frolicking dogs meet at the local off leash park. A bright and fun painting that would add a playfulness to any room.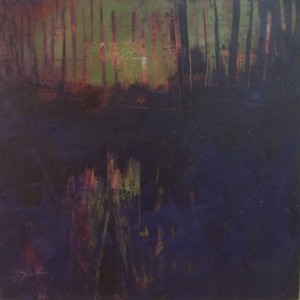 Cold Wax + Oil unframed on 1/4″ panel, 12″ x 12″
$160
Inspiration: twilight at the pond creates moody reflections on the motionless surface