Getting ready for the Studio Tour
Only a few days to the 19th Annual Autumn Leaves Studio tour! I am fortunate to be a guest artist at Infinite Glassworks in Eugenia which is operated by my daughter Kate Civiero. Follow the "M" Sign to our location!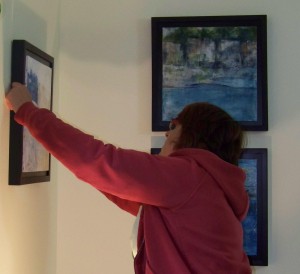 I love the tour. It is so nice to meet new people who are excited about local art and to talk to return visitors who come every year. And, it is always a surprise when some of my artist friends take the time to drop by.
This studio tour provides art enthusiasts an opportunity to to visit artist studios & homes from the most southerly point, Mount Forest, north to Rocklyn and east from Neustadt over to Kimberley in the Beaver Valley. The variety of artist and craftspeople is amazing and the added bonus of directions to local eateries on the Tour Map is stellar!
We spent yesterday mo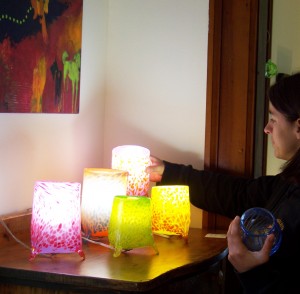 ving furniture pieces, configuring the studio for best "people flow", hanging paintings and arranging colourful displays of handblown glass. We also had a few customers (who politely overlooked the mess) stop in to get a head start on their Christmas shopping! By 10:00 am on Friday, September 28th, we will be ready to throw open the doors and welcome everyone in! Hope YOU can come!